WEST PALM BEACH, Fla. – Nearly 100 golfers gathered at the newly renovated Ironhorse Country Club in West Palm Beach on April 22, 2016 for Gulfstream Goodwill Industries' 5th Annual Golf Tournament presented by Max Davis Associates, Inc. This event, chaired by Amy and Bruce Testa, raised more than $25,000 benefiting the non-profit agency's more than two dozen health, human and social services programs.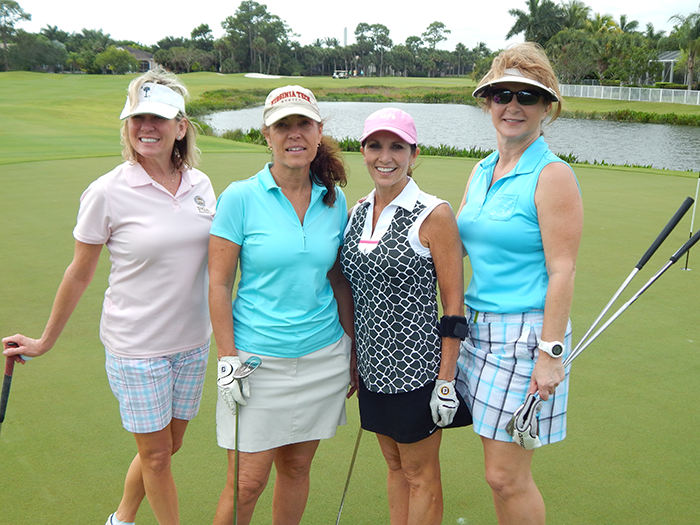 As in previous years, Schumacher Auto Group offered a 2016 Volvo XC90 from Volvo of the Palm Beaches to whoever could make a hole-in-one.
"The 2016 Gulfstream Goodwill Golf Tournament at Ironhorse [Country Club] was a blast. I will 100 percent be back next year," said committee member and golfer Philip Staff.
Gulfstream Goodwill Industries would like to thank the following sponsors of the 5th Annual Golf Tournament: Presenting Sponsor Max Davis Associates, Inc.; Awards Sponsors South Florida Fair and Palm Beach County Expositions, Inc.; Lunch Sponsors Gator Electric & Communications, Inc. and Valley National Bank; Breakfast Sponsor SunTrust Bank; Par-Tee and Play Sponsors DataPrint, Noble Properties and Sapoznik Insurance; Corporate Sponsors Forte Interactive, Inc., Hyvac Mechanical Services, Iventure Solutions, Regent Bank, Roger Dean Stadium and UBS Financial Services, Inc.; and Golf Cart Sponsors Patrician Capital and United Water Restoration Group, Inc.; Official Vodka Sponsor Tito's Handmade Vodka; Official Rum Sponsor Code Rum; the Garden's Mall; Ruth's Chris Steak House and Leyenda Cubana Cigar Store.
To see photos from the 5th Annual Gulfstream Goodwill Industries Golf Tournament visit gulfstreamgoodwill.org/photo-gallery.
###
About Gulfstream Goodwill Industries:
For 50 years, Gulfstream Goodwill Industries has been a leading non-profit organization that assists people with disabilities and other barriers to employment to become self-sufficient, working members of our community. We provide more than two dozen health, human and social service programs for individuals in Palm Beach, Martin, St. Lucie, Indian River and Okeechobee Counties.