January, 2015 – Norman Gitzen Film Comes to the L-Dub Film Festival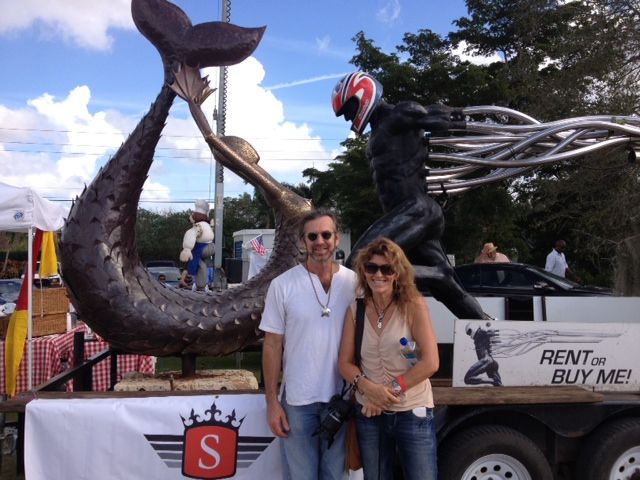 A short film about local sculptor and environmentalist Norman Gitzen is coming to the Lake Worth Playhouse's 5th Annual L-Dub Film Festival this weekend, January 9 – 11th. The Norman Gitzen film screening is set for the 8pm Saturday (January 10th) show. Film maker Monica Kallas of SharpShooter Marketing and producer Krista Martinelli of AroundWellington.com are pleased to bring Gitzen's environmental message to the big screen and to have the film entered into the category of best independent documentary. Gitzen is well-known for his Siren (mermaid) sculpture and many other of his metal and wood sculptures.
This story follows Norman to a South Florida beach to help rescue turtles, onto his roof with honey bees and to discussions around his pond at Casa Capricorn about Monarch butterflies, Monsanto and the importance of green environments. He also discusses his art and the meaning of his Vanishing Species Series. Gitzen says, "We have got to change our ways or your children are not going to see these creatures."
This story is sponsored by Dr. Randy Laurich of the Wellness Experience and Jess Santamaria. Interviewer and narrator is Jon Lipshaw. Audio recording of the narration is by Alex Lipshaw of Snow Tree Productions.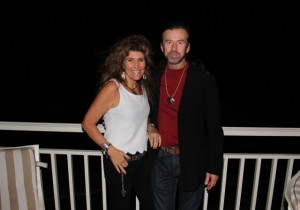 For tickets, contact the Stonzek Box Office (next door to the Lake Worth Playhouse), Monday thru Sunday from 2pm to 8pm and during all performances, (561) 296-9382. Or visit the Lake Worth Playhouse website and see "L-Dub Festival." The Lake Worth Playhouse's Stonzek Theater is located at 713 Lake Ave., Lake Worth, FL 33460.