July/August – Squeezing Out the Last Few Days of Summer
As a parent, I've really been enjoying this summer through the eyes of my children. Sometimes living in South Florida, you realize that you don't even need to "go on vacation."  If you just do some of the things that tourists would do in your own backyard, including go to the beach, voila – you are on vacation!
For example, I really enjoyed snorkeling with my daughter right over by Dune Deck Café and Eau Palm Beach in Manalapan.  Thanks to doing a previous story on paddleboard yoga at the lovely Eau Palm Beach (check out the story), I found out that "old A1A" is in the ocean there and continues South for about ten miles.  I never knew!  This means two things – you need to be extremely careful in swimming because there are pieces of old road and even sign posts that stick up. And also, there are amazing coral reefs that have formed, just a few feet into the water.  So on my birthday, we went into the water and enjoyed seeing hundreds of fish.  We will be back again soon!
Speaking of my birthday, I enjoyed celebrating a "public birthday" in July at a great wine bar in Royal Palm Beach along with two friends Tracie Biery and Jeanne Bootz. It was also a Ladies Night Out and a fundraiser for a great place called Place of Hope.  The owners of the Oak Bistro and Wine Bar were very accommodating and do a lot to give back to our community.  Check out my story on Place of Hope, an incredible foster care network based in Palm BeachGardens, rated as the #1 charity by Charity Navigator.
This summer we welcome a new writer to our team Sabeen Faquir, who will be writing about natural ingredients and their health benefits to you. Her monthly column is called "Natural Insight" and I encourage you to check it out. She is terrific and does a great deal of research for each article!
We're also enjoying have an article from the Mayor of Wellington each month.  Thanks, Mayor Margolis!  Check out "Mayor's Column" and see what's going on in our great hometown of Wellington.
See this month's AW Spotlight story about That's Dancing in Lake Worth, which is going into their 18th season of teaching dance. After talking with Andrea LaMaina, co-owner of That's Dancing, and hearing about all of the amazing backgrounds of their instructors, I was even more impressed with what they are doing with dance!  As my daughter has been going to That's Dancing for seven years now and I've served backstage as a dance mom during the dance galas, I thought I might know everything there is to know about what's going on at That's Dancing.  But nope – there's much more going on and they never fail to amaze me!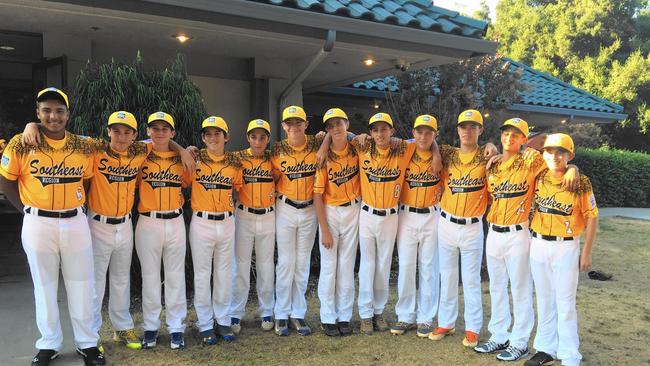 Congratulations to the Wellington All-Stars Little League team, who went on to play in Livermore, California and earned the title of best Little League baseball team in the country!  They played against South Korea last Saturday night (8/8/15) and it was aired on ESPN. I watched the game and was amazed by their talent and aggressiveness.  They have a terrific coach Chad Mills, who has led these boys – all local talent – to this level of success.  They didn't win against South Korea, but they played a great game and won every game leading up to that one.  Way to go!  Check out the wrap-up story from the Palm Beach Post
Have you checked out our recent Videos?  We covered the 21st Annual Kids Fitness Festival at the Palm BeachCountyConvention Center in July. It was an awesome, two-day event with over 5,000 kids participating and interactive sports areas for virtually every sport you can think of.  There was even a Quidditch area – for Harry Potter fans!  We received a lot of positive feedback on this video, which featured former NBA basketball star Richard Rellford, Olympic track & field gold medalist Moushaumi Robinson and Executive Director of the PB County Sports Commission George Linley. Vic Martinelli (yes, my sports fanatic brother-in-law) did a terrific job as our sports reporter. We are thankful to the Palm Beach Zoo and Wycliffe Golf & Country Club for sponsoring this video!  Next video will be shot a dog surfing event in Jupiter – later in August.  Hold onto your hat, and let me know if your business would like to sponsor this fun video!
As always, thank you to our writers, photographers and sponsors who make AroundWellington.com possible!  THANKS to some great advice over the summer from friends who are good at social media, including Monica Kallas of SharpShooter Marketing Group, Brad Lieberman of Wycliffe Golf & Country Club, Gloria Kelly from the Village of Wellington marketing team and Steven Piorro of Naked Digital. Thanks to these folks, you will be seeing some nice improvements with AroundWellington as we continue to grow.  And hey – more use of hasthags!  #AroundWellington #GreatHometown #ThankYouAll
Happy end of summer and back to school days!
Sincerely,
Krista Martinelli
Editor
AroundWellington.com