Ask Dr. Z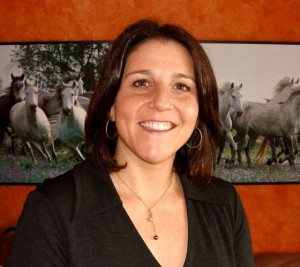 May, 2011
By Laura Zipris, Psy. D., LMHC
Dear Dr. Z.,
I am a working professional, a mother of two, and I am overwhelmed.   My biggest problem is that I always feel guilty that I have not given my children enough of me.   They are constantly in need of my attention and at times, I actually resent them for it.  How am I supposed to get it all done (i.e. cooking, cleaning, homework, dinner, lunches, laundry, etc.) and still have time to play "Candy Land"?  I can remember feeling sad and rejected growing up as a child and feeling that my mother was always too busy to play with me.  The last thing I want is for my children to feel the same way I did, but I know they already they do. Help!
D.S.
Dear D.S.,
You share the plight of so many other mothers who feel guilt, anger, and exhaustion from being pulled into a million different directions.  However, you are ahead of most in that you already have insight into the place that you are "stuck"… You are continuing the same "cycle of wounding" with your children that you experienced growing up.  How we parent our children reveals a great deal about how we were parented.  If you observe that you are struggling to find time to play with your children, it is likely that your parents were also "stuck" and unable to presence themselves enough with you.  I know that having this awareness can be disheartening, but it can also be an opportunity. When you know better, you can do better, so I encourage you to explore this further and deepen your understanding of your unresolved issues and unmet childhood needs. Though it may cause you anxiety, in the upcoming weeks, work on playing "Candy Land" first.  Then, you can work on getting some (not all) of the other stuff done.  This will be challenging for you and may seem impractical, but I assure you that by doing nothing else but being present with your children, you will grow and accomplish so much more.
Laura Zipris holds a doctorate in Psychology and is licensed to practice psychotherapy in New York, as well as in Florida. Laura is certified in Imago Relationship Therapy, a transformational approach that has been used successfully with couples around the world to help them to strengthen their partnerships, deepen their connection and reignite their passion for one another. Laura sees individuals of all ages and sexual orientations, couples, families, and groups in her offices located in Wellington and Delray Beach.  In addition to her psychotherapy practice, Dr. Zipris works part time as a licensed school psychologist for the Palm Beach County School District.  
For more information about Laura, please visit her website at www.drlaurazipris.com  or to set up an appointment, contact Laura directly at (561) 558-7815. 
Questions for this column should be sent to Dr. "Z" at Drlaurazip@gmail.com