Travel with Terri

Story by Terri Marshall
It was one of those white-knuckle experiences. I was holding on tight as the Jeep Wrangler we were riding in raced straight up the dusty rock strewn hill slipping and sliding along the way. We were on the way to Diablo Canyon just outside of Santa Fe, New Mexico. Andrew, the owner of Santa Fe Jeep Tours, was behind the wheel. For Andrew, a former stunt man, it was just another day at the office—or on the movie set. For me, it was an adrenaline pumping somewhat terrifying wild ride. And I loved every minute of it.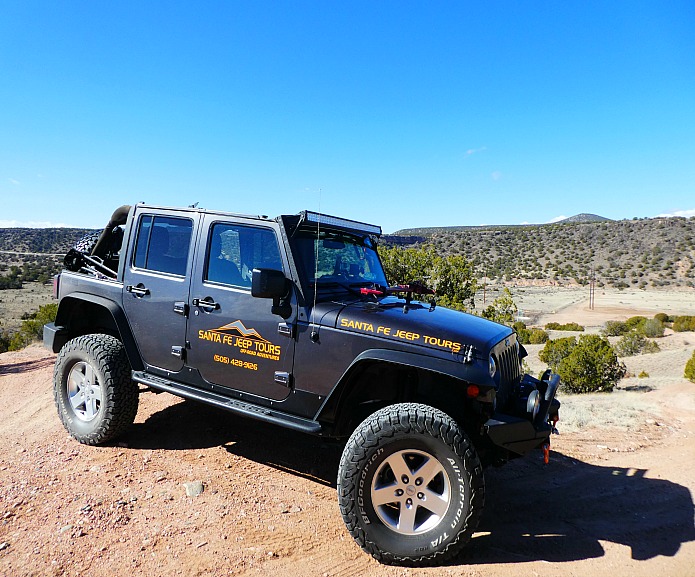 I've always loved a good road trip. But off-roading is something I'd never tried until recently—and if you're looking to add some adventure to your life in 2018, I highly recommend giving it a try. From wild rides like the one in New Mexico, to Land Rover courses with vehicles price at $75,000 and above, to an ultimate adventure in Formula off-roading with Offroad Iceland, there are plenty of off-road adventure options around the world. Here are a few to check out.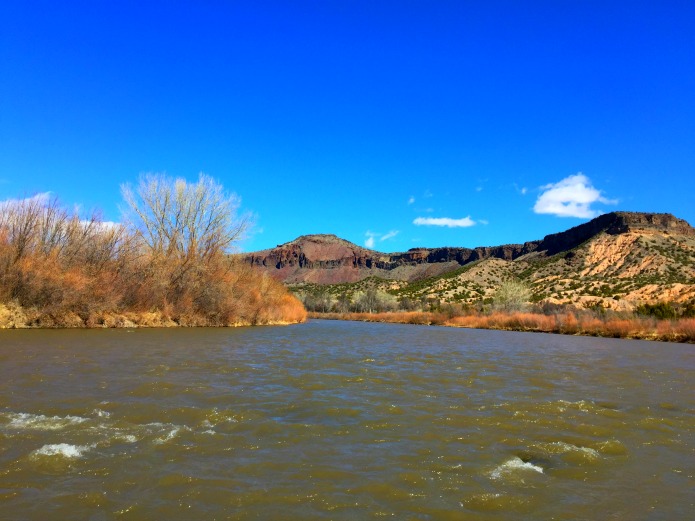 Tackling Deserts, Canyons and Mountains with Santa Fe Jeep Tours
Our ride to Diablo Canyon with Santa Fe Jeep Tours was just one of the many trails offered. The aptly named Diablo Canyon route starts out on the desert trail and heads across rugged dirt trails toward majestic rock formations. We took a break and hiked into the canyon where we were dwarfed by the towering canyon where enthusiastic (and brave) climbers can often be seen scaling the rocks.
Our hike out brought us face to face with bulls that had managed to escape their ranch—you never know what you'll run into. But I'll take bulls over mountain lions any day. Back in the Jeep we headed straight for the Rio Grande…seriously, we drove right into it and into a scene from an Ansell Adams painting.
If movie locations get your blood pumping, try the Bonanza Creek Movie Studio Tour which takes you through the film locations for several films including Silverado, Breaking Bad, Manhattan Project and Young Guns. Trying the 6 to 8 hour Elk Mountain Tour will extend your thrills as you adventure your way into the surrounding mountain ranges.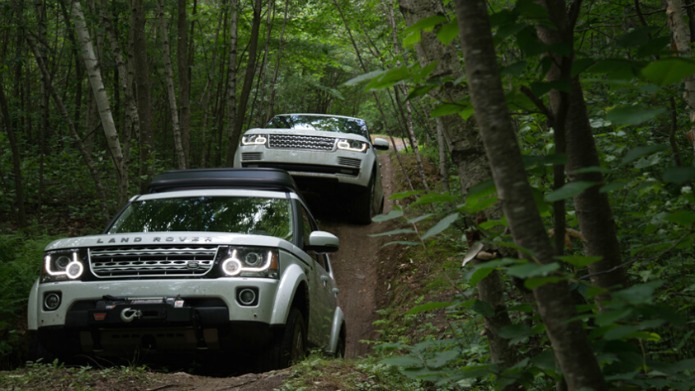 Off-Roading in Luxury at Land Rover Training Sites
Set on over 11 square miles of mostly untouched land in the Blue Ridge Mountains outside of Asheville, North Carolina, the Biltmore Estate exudes elegance. Built by George Washington Vanderbilt II between 1889 and 1895, the estate is still owned by the Vanderbilt family and is the largest privately owned house in the US.
But the Biltmore isn't all about gilded rooms and chandeliers. There's adrenaline pumping action happening on the grounds of the estate at the Land Rover Training site. Trails vary in degrees of difficulty from easy to those that will test your skills. You'll learn to handle steep downhill grades and side tilts.
In Vermont's picturesque Green Mountains, Land Rover's course is affiliated with the Equinox hotel in Manchester. Off-road challenges here include motoring through snowy terrain, climbing over rock terrain and more steep descents.
Another Land Rover course at Quail Village along California's northern central coast in Carmel offers the additional challenges of climbing over piles of logs and navigating tight hairpin turns. And if Canada is in your plans, Land Rover's facility is located at the Fairmont Le Chateau Montebello—the World's Largest Log Cabin. Here the driving course is on trails carved out of a special 65,000 acres of land that was once part of the Fairmont property. It's a playground for 4 x 4s.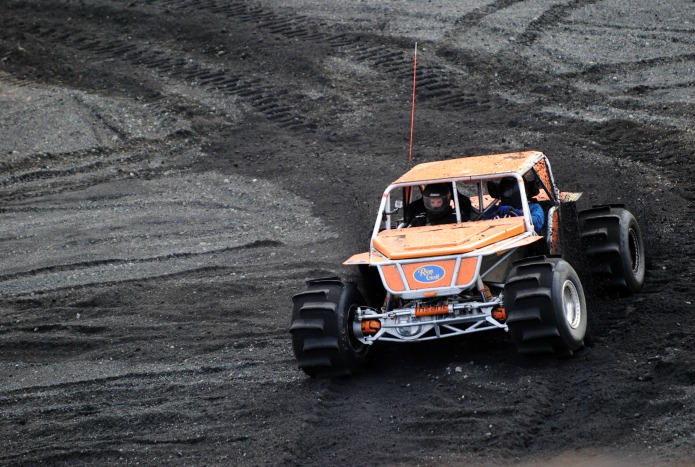 Meanwhile in Iceland Formula Off-Roading Ups the Adventure Quotient
Formula off-roading isn't for amateurs. But outside Reykjavik, Iceland you can ride along as a professional driver maneuvers a car with massive tractor wheels at top speeds. Expect to slip and slide on the black sand chasing other drivers. Your goal? Catch the white flags attached to their buggies before they get yours. Offered by Offroad Iceland, this is the ultimate off-road adventure. Your safety is paramount with googles, gloves, jacket and even a neck brace provided. Anything that requires a neck brace is hard core—sign me up!
Are you up for an adventurous 2018?