Roar & Pour…Featuring Live Music, Great Food, Drinks and More…is back for the summer at the Palm Beach Zoo!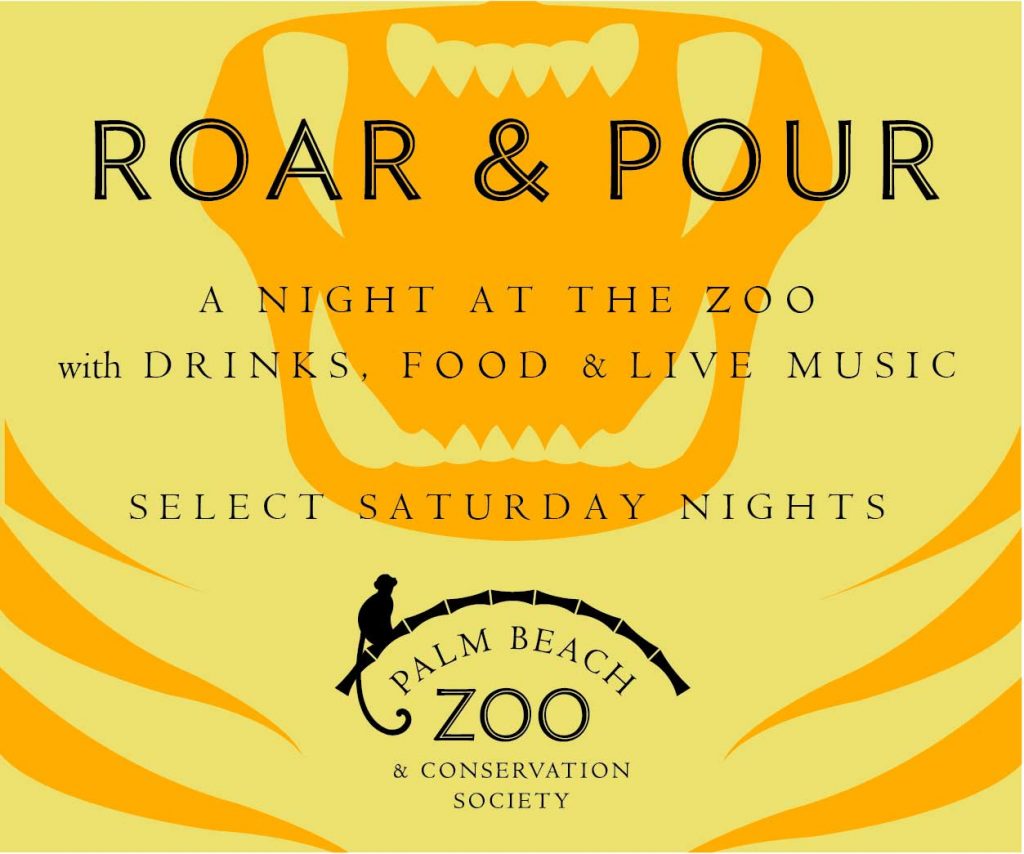 Join us every 1st Saturday night of the month, June through August! Roar & Pour admission prices start at 4:30 pm. The Tiki Bar opens at 5:00pm and the Summer Grill serves up themed dinner options along with burgers & dogs starting at 5:00pm.
Saturday, June 4th – Chain Reaction (Journey tribute)
The Summer Grill serves up San Francisco style eats…Grilled chicken on sour dough (with avocado & sprouts), chicken teriyaki, plus burgers & hotdogs.
Featuring a Saltwater Brewery tap-takeover (Floridian and More Moro Blood Orange IPA on tap, Screamin' Reels in cans)
Band plays 7:30-9:00pm
Saturday, July 2 – Roll The Stones (Rolling Stones tribute)
Saturday, August 6 – The Petty Hearts (Tom Petty tribute)
Admission – Admission includes access to the entire Zoo.
Adults (13 & Older): Members $9.00 & Non-Member $10.00
Children (3-12) Members $6.00 & Non-Member $7.00
All Children Under 3: Free
Purchase tickets in advance here. Roar & Pour tickets are valid for any of the 2016 dates.
Please Note: The Palm Beach Zoo is a non-smoking destination. We check ID's, you must be 21 or older to buy/consume beer, wine & cocktails.
The Zoo will have some café tables and chairs available in the Fountain Plaza. You're invited to bring folding lawn chairs for your comfort while listening to the band! Palm Beach Zoo is not responsible for chairs you bring into the Zoo.