September, 2016 – Just Keep Swimming
It's already September. Time for school again and school fundraisers.  One of my favorite events takes place every September in Wellington and around the world – the World Peace Ceremony. This year my video partner Monica Kallas and I will be making a video about the peace ceremony, which takes place Sunday, Sept. 25th at 3pm at the Wellington Rotary Peace Park.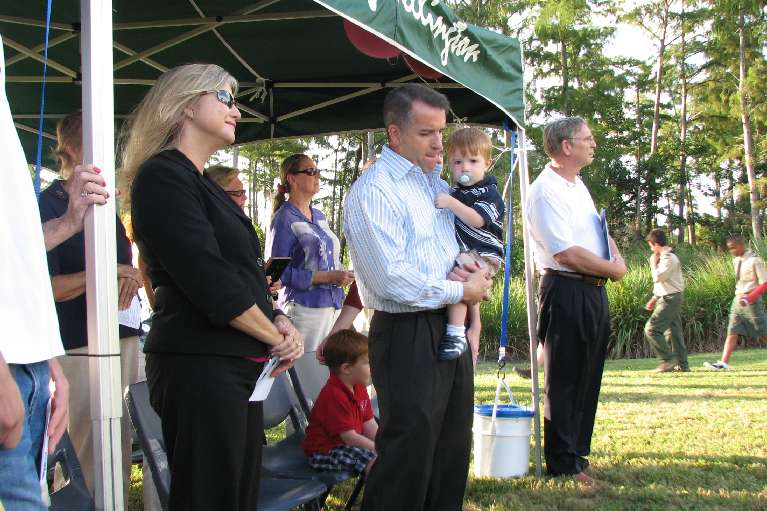 We are overflowing with great content this month.  Check out "Ask the Docs" by Dr. Randy Laurich and find out ways to strengthen and stretch your muscles, preventing injuries.
Did you know we have a media partnership with Banzai Wellness Magazine?  Check out this month's "Heart Walk" on our "Banzai" page.  And if you pick up a Banzai Wellness Magazine around Wellington, you'll see a couple AroundWellington articles in the magazine too.
So there's only one column that you'll ever see repeated on our site.  And that's a special letter called, "To all the Grandchildren in the World," written by Wendell Abern. He wrote this after 9/11 happened.  He took a break from his usual funny articles for this serious, powerful message.  If all the leaders of the world would read it, we'd be in a better place.
In "Cultural Corner" by Angela Shaw, she writes about stumbling upon a release party for the new Harry Potter book at Barnes & Noble.  The Harry Potter series transcends age, and young and old alike appreciate the intricate stories.
Did you enjoy watching the Summer Olympics?  In "Keeping the Olympic Torch Alive," Cheryl Alker explains the many benefits of swimming.  So "just keep swimming!" And there are many other articles to delve into, so click around and explore.
Do you have a business that needs to get their name out to an Around Wellington audience?  Let us know.  THANKS for reading our content.  Happy September to you and your families!
Cheers,
Krista Martinelli
Founder/ Publisher
AroundWellington.com