Home
Tags
Wycliffe Stiffs
Boston Diehards Captain Paul Brenner explains the reason for the celebration lunch at Anthony's Coal-Fired Pizza on 441 (in the Best Buy plaza) on March 5th, 2013.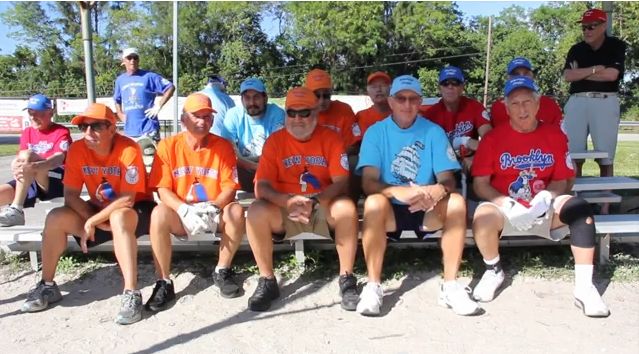 The Wycliffe Stiffs played some Brooklyn-style stickball, enjoyed hot dogs and egg creams with their friends and supporters, and held their annual, hilarious Hall of Fame Induction Ceremony at Village Park in Wellington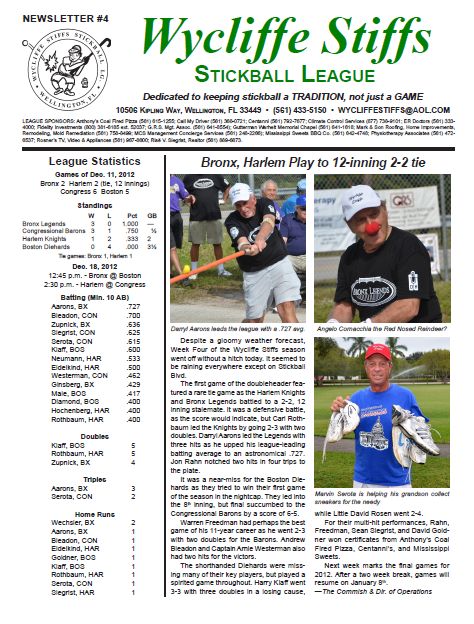 December News from the Wycliffe Stiffs
The Wycliffe Stiffs "Commish" Marty Ross talks about how his stickball league got started.
Wycliffe Stiffs Stick ball League You are cordially invited to be our guest at the Wycliffe Stiffs' Ninth Annual Hot Dog, Egg Cream, and Hall of Fame Induction...