Natural Insight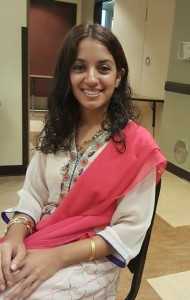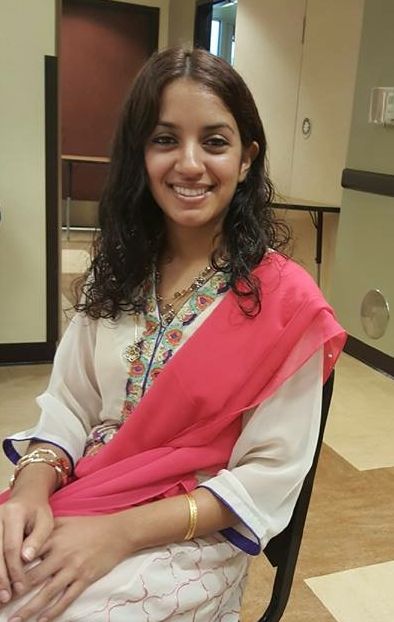 Cuckoo for Coconut Oil
By Sabeen Faquir
Coconut oil has been used for beauty purposes like cleansing the pores of skin and keeping dry hair moist but, did you know it can help your lipid profile? The lipid profile is a broad range of screening for cholesterol and triglycerides. It includes your overall cholesterol, your HDL cholesterol (good cholesterol), your LDL cholesterol (bad cholesterol), and triglycerides. Coconut oil benefits for cholesterol are controversial but there is one universal: it raises HDL.
In a study on pre and post-menopausal women in the Philippines, coconut oil was found to have an association with HDL levels in pre-menopausal women. On average, the women took 9.54 grams of coconut oil a day and the study showed enhanced HDL levels. But it should be noted that women who took more oil showed incrementally higher figures for their lipid measures like total cholesterol, LDL, and triglycerides. (Feranil et al). In another study, administration of 30mL of coconut oil daily to women with abdominal obesity raised HDL levels and improved the LDL/HDL ratio (Assuncao et al).
The unique part of coconut oil is its medium-chain fatty acids. In a study, administration of coconut oil to trout resulted in leaner fish (Figueiredo-Silva et al). Also, rats fed virgin coconut oil showed a decrease in their total cholesterol, triglycerides, LDL and VLDL levels and an increase in their HDL levels. Even lipid formation in the liver was downregulated in rats fed virgin coconut oil (Arunima, S; Rajamohan, T). In another study, administration of coconut oil to rats increased body weight but lowered figures of the lipid profile like total cholesterol, LDL, and triglycerides (Rahman et al).
Coconut oil is also known as an anti-microbial. Once again, it is medium-chain fatty acids that allow it to have this unique characteristic. One of its fatty acids, lauric acid, has the greatest effect on Clostridium difficile in vitro. Clostridium difficile is a bacteria that causes colitis, an inflammation of the inner lining of the colon. The inhibition of bacterial growth happened when the bacteria was exposed to lipolyzed coconut oil; this is coconut oil with water and nonfat solids removed (Shilling, et al).
Hydrolyzed coconut oil even shows antimicrobial activity against foodborne pathogens like Salmonella enteritidis, Escherichia coli, Listeria monocytogenes and Bacillus cereus. However, neither virgin coconut oil nor refined bleached coconut oil did well to prevent staph infections when compared to the administration of monolaurin, a chemical made in the body from lauric acid (Manohar et al).  So remember, it is lipolyzed or hydrolyzed coconut oil that has antimicrobial properties.
Despite its controversies, if you plan on trying coconut oil to improve your lipid profile, do not cook the oil. A good idea is to pour some raw coconut oil over your food or in your coffee.  In order to avoid pesticides and additives, use organic, all natural coconut oil. And although it is not hydrolyzed or lipolyzed, try GNC Superfoods Coconut Oil for anti-microbial benefits because it delivers a concentrated amount of the medium chain fatty acids.
Sources:
Alan B. Feranil, Paulita L. Duazo, Christopher W. Kuzawa, and Linda S. Adair. Coconut oil predicts a beneficial lipid profile in pre-menopausal women in the Philippines. Asia Pacific Journal of Clinical Nutrition. 2011; 20(2): 190–195
Assunção ML, Ferreira HS, dos Santos AF, Cabral CR Jr, Florêncio TM. Effects of dietary coconut oil on the biochemical and anthropometric profiles of women presenting abdominal obesity. Lipids. 2009 Jul;44(7):593-601
A. Cláudia Figueiredo-Silvaa, Sadasivam Kaushika, Frédéric Terriera, Johan W. Schramaa, Françoise Médalea and Inge Geurdena. Link between lipid metabolism and voluntary food intake in rainbow trout fed coconut oil rich in medium-chain TAG. British Journal of Nutrition / Volume 107 / Issue 11 / June 2012, pp 1714-1725
Arunima, S; Rajamohan, T. Virgin coconut oil improves hepatic lipid metabolism in rats–compared with copra oil, olive oil and sunflower oil. NISCAIR-CSIR, India. Nov-2012. 802-809
Hafizur Rahman, Md.; Nasreen, Lubna; Habib, Khadija; Nazibur Rahman, Md. Effects of Dietary Coconut Oil on Erucic Acid Rich Rapeseed Oil-induced Changes of Blood Serum Lipids in Rats. Current Nutrition & Food Science, Volume 10, Number 4, November 2014, pp. 302-307(6)
Michael Shilling, Laurie Matt, Evelyn Rubin, Mark Paul Visitacion, Nairmeen A. Haller, Scott F. Grey, and Christopher J. Woolverton. Antimicrobial Effects of Virgin Coconut Oil and Its Medium-Chain Fatty Acids on Clostridium difficile. Journal of Medicinal Food. Volume: 16 Issue 12: December 13, 2013
Vijaya Manohar, Bobby Echard, Nicholas Perricone, Cass Ingram, Mary Enig, Debasis Bagchi, and Harry G. Preuss. In Vitro and In Vivo Effects of Two Coconut Oils in Comparison to Monolaurin on Staphylococcus aureus: Rodent Studies. Journal of Medicinal Food. Volume: 16 Issue 6: June 14, 2013
***
Sabeen is currently an MPH student at NOVA Southeastern University.  She is an evidence-based health writer able to decipher and convey first hand research to an informed audience.  Sabeen was inspired to write about natural alternatives to health after working for a science and health information dispensing company that also sold vitamins and supplements.  
***
Disclaimer: The content of this article is not intended to diagnose, treat, prevent, or cure disease.