Cultural Corner
Words, Truth and Politics
By Lori Hope Baumel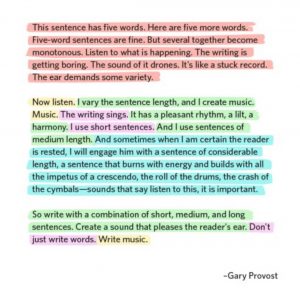 Words, phrases, terminology – what do they all mean? In this age of tweeting, snapping, texting and instant communication there's very little time to discern a sentence fragment from a fully fleshed out argument.
This political season, the most ridiculous in my lifetime, has criminalized the art of vocabulary itself. Pundits who have absolutely no clue as to what they're talking about are using economic, sociological and political terminology too freely. The public is confused.  As your cultural arts columnist, I can help you better understand the most commonly used political jargon by recommending a handful of documentaries that can further educate you on the subjects. Perhaps, prior to making your choice in the voting booth, it would be wise to be advised and informed. Sorry to sound cliché, but history often repeats itself. There are some exceptional new pieces available on PBS, HBO, Netflix and Amazon Video that explain, in laymen's terms, the implications of why and how you cast your vote.
Therefore, I am recommending you take the opportunity to peruse one or two of the following documentaries at your leisure. Theories on economics, both global and international, are explored. Terms like lying and dishonesty are explained in a sociological context. The White House and the role of the president are clarified in detail with a nonpartisan insider's point of view. American history and the philosophies of our founding fathers (as well as the leaders of tomorrow) are studied.
If you're tired of the same old rhetoric – take a break from it all. Educate yourself!  Knowledge of the most common terminology can help you assess the state of our country and what type of leadership it needs.
Live… Go… Do… AND VOTE EARLY!
Recommendations for the month of October:
Available on Netflix:
(Dis)honesty – The Truth About Lies
(Dis)Honesty – The Truth About Lies is a documentary feature film that explores the human tendency to be dishonest. Inspired by the work of behavioral economist, Dan Ariely, the film interweaves personal stories, expert opinions, behavioral experiments, and archival footage to reveal how and why people lie.
(Dis)honesty – The Truth About Lies YouTube Trailer:
https://www.youtube.com/watch?v=u-dWRVS-vVg
For more information see:
http://thedishonestyproject.com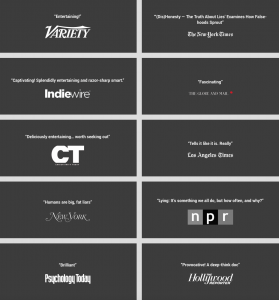 Available on Netflix:
Requiem for the American Dream
"… A film that feels less like a lecture than a provocative X-ray of current American political realities." – Godfrey Cheshire
For the full review see:
www.rogerebert.com/reviews/requiem-for-the-american-dream-2016
Requiem for the American Dream YouTube Trailer:
https://www.youtube.com/watch?v=zI_Ik7OppEI
Available on the PBS App for iPad, tablet and Apple TV:
The White House: The Inside Story
It's America's most iconic residence – symbol of national history, and icon of democracy. From the Oval Office to the family dining room, through national crises and world wars, the 200-year story of the White House is the story of America itself. Featuring former first ladies Laura Bush, Rosalynn Carter, Barbara Bush, former president Jimmy Carter, former employees, historians, members of the press, President Barack Obama and First Lady Michelle Obama.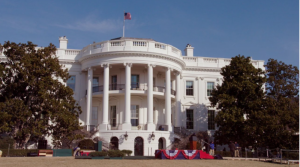 Also available on the PBS App:
Listed under THE AMERICAN EXPERIENCE series…
Does history repeat itself? What type of decisions does a Commander-in-Chief have to make? Try to catch one or more of these extraordinary full-length documentaries:
FDR – Truman – JFK – LBJ – Nixon – Carter – Reagan – George H.W. Bush – Clinton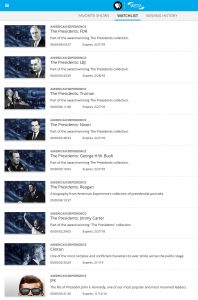 Available on Netflix:
Boom Bust Boom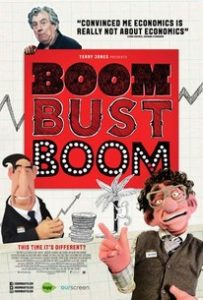 Boom Bust Boom is an entertaining documentary about economics and mankind's history of speculative bubbles presented by former Monty Python member Terry Jones. The occasional use of animation is incredible and makes it rather easy to understand the occurrence of a financial boom or crisis.
Boom Bust Boom YouTube Trailer:
https://www.youtube.com/watch?v=7XtnZDNXCKM
Available on Netflix:
Ken Burns: The Roosevelts: An Intimate History
THE ROOSEVELTS: AN INTIMATE HISTORY chronicles the lives of Theodore, Franklin and Eleanor Roosevelt, three members of the most prominent and influential family in American politics. It is the first time in a major documentary television series that their individual stories have been interwoven into a single narrative.
Ken Burns: The Roosevelts: An Intimate History Trailer
http://www.pbs.org/kenburns/films/the-roosevelts
Had enough of politics?
The arts season has begun! Relax; enjoy what Palm Beach County has to offer during the month of October. See full calendar listings of events at:
The Kravis Center
www.kravis.org/index.cfm?fuseaction=performances.calendar&
Lake Worth Playhouse
Mounts Botanical Garden
The Norton Museum of Art
Cultural Council of Palm Beach
Lynn University Conservatory of Music
Palm Beach Photographic Center
Palm Beach County Public Libraries
Village of Wellington – Upcoming Events
www.wellingtonfl.gov/government/departments/parks-recreation/events
Finally, as Steve Jobs would say… "And one more thing!"
Do you love musicals? Recently, I have discovered a marvelous TV show that features a creative storyline as well as fully produced musical numbers. This show is an excellent diversion indeed:
Crazy Ex Girlfriend
Season 1 – Available on Netflix
Season 2 begins October 21, 2016 on the CW channel